Honeycomb fillers
Honeycomb cores are made by expanding and corrugating composite materials such as fiberglass (also known as fiberglass), metal (usually aluminum), polypropylene, plywood.
Properties
In combination with two layers, the sandwich panel is characterized as a highly durable material with light weight. Thanks to the efficient hexagonal shape, the compressive strength of the honeycomb core is higher than that of the foam layers. Polypropylene filler has a number of advantages over paper filler. Such panels have excellent resistance to water, as well as to most acids, alkalis and salts, and have a low (0.065 W / mK) thermal conductivity. Protection of honeycomb panels from the effects of fire and ultraviolet radiation is ensured through the correct choice of facing materials.
Application
Honeycomb materials are widely used on both flat and curved surfaces. Applications: aerospace, light industrial composite materials, furniture, shipbuilding, automotive, recyclable containers, packaging, etc.
Types of honeycomb fillers


Aluminum honeycomb fillers
The construction material is made of aluminum foils.
Application:
aviation (floor panels, interior panels, spoilers, trim tabs, servo compensators, ailerons, landing gear and cargo doors, nose cones, tail wing panels)

rocket and space technology

transport (rail, road, shipbuilding)

building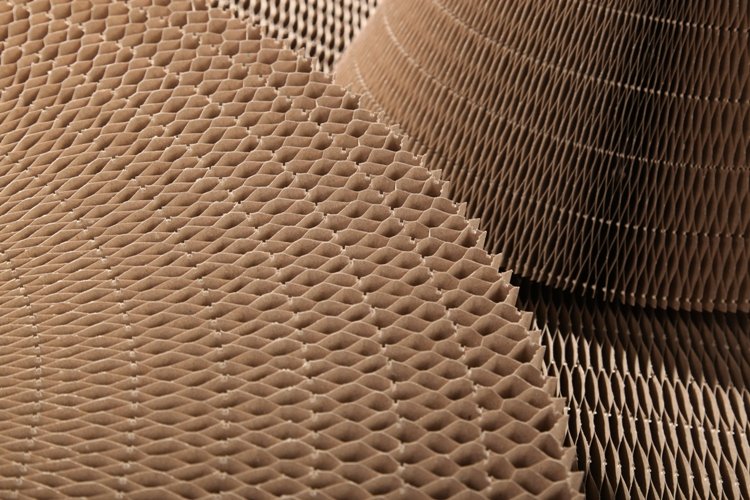 Paper honeycomb filler
It is a worthy replacement for packaging materials, which has established itself as a quality material that provides protection against scratches, shock, vibration, crushing, and the honeycomb core completely absorbs the impact energy.
Application:
packing material

honeycomb filling of interior doors

creation of flat furniture panels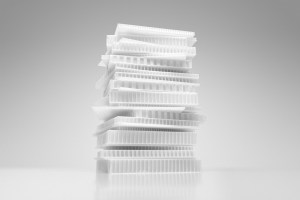 Polypropylene honeycomb filler
Polypropylene honeycomb is a semi-finished product used for the production of lightweight composite sandwich panels, with stability, low weight and corrosion resistance. According to the subsequent application, the materials can be in the form of open honeycomb, a sandwich of a material with a veil, or with a veil and plastic film.
Application:
in the automotive industry (interior fittings, rear shelves, roof liners, soundproofing casings)

application in shipbuilding (boats, yachts, catamarans, interior elements)

application in train structures (flooring, walls and door elements, sanitary areas and furniture)

wind power applications (blades, housings)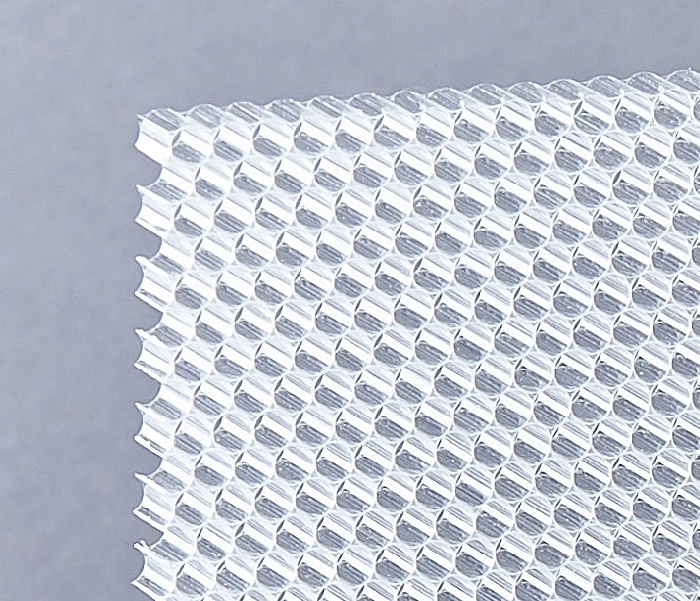 Polycarbonate honeycomb filler
It is a thermoplastic material available in various sizes, thicknesses, colors and mesh diameters. Honeycomb deflectors improve airflow efficiency, while also eliminating turbulence, pollution, moisture, noise and energy consumption.
Application
ventilation with laminar flow

commercial refrigeration

climatic chambers

wind tunnels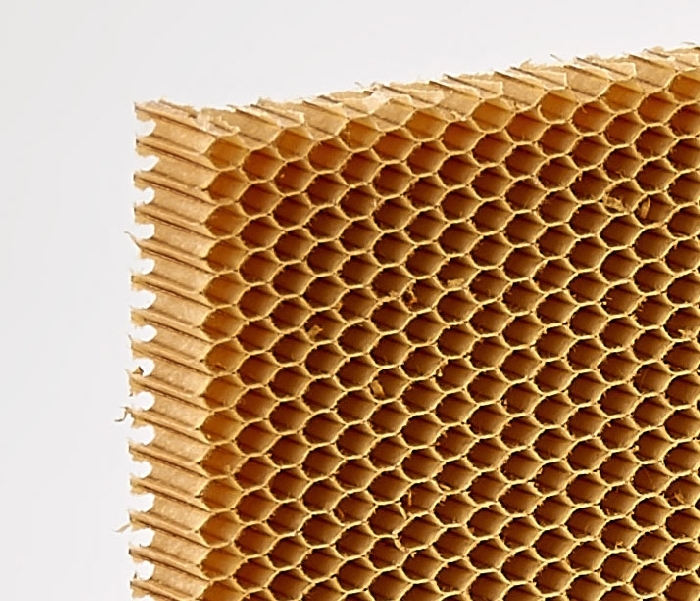 Aramid paper honeycomb
It is an extremely lightweight, durable non-metallic product made from aramid paper impregnated with heat-resistant phenolic resin.
Application
in boat hulls

in car racing bodies

in military shelters

in the aviation, railway and shipbuilding industries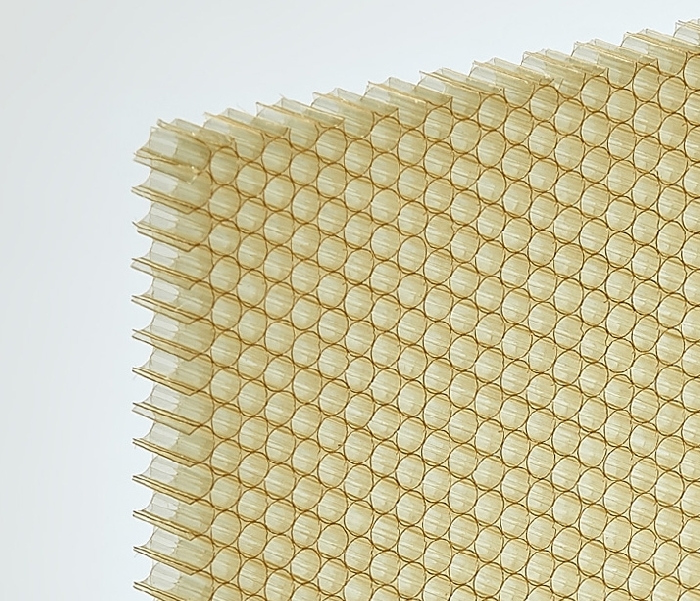 Polyesterimide honeycomb filler
It is a thermoplastic material. This polymer differs from other thermoplastics in its high heat resistance and strength characteristics.
Application
production of high-tech panels

as a filler for snowboards and fairings

production of military panels