Rollers, brushes and other auxiliary tools
Equipment and tools for making composite / fiberglass products and applying gelcoat and resin.
Lamination rollers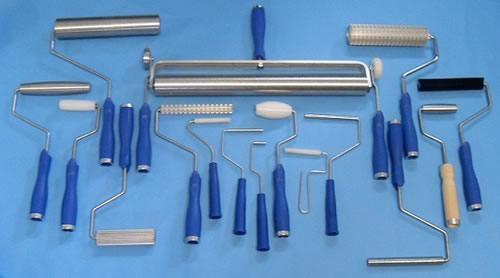 Ribbed roller (Cross grooved roller)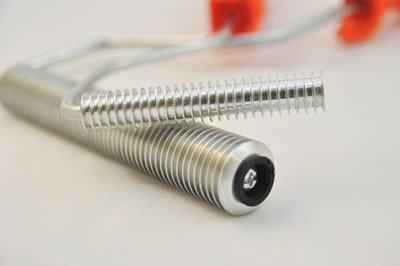 Versatile roller with deep ribs positioned for maximum air release

Vertical grooves reduce spray for an even finish and prevent fiber movement

Light weight and easy to use

Resistant to almost all cleaning agents
Tractor roller (Roller with longitudinal grooves)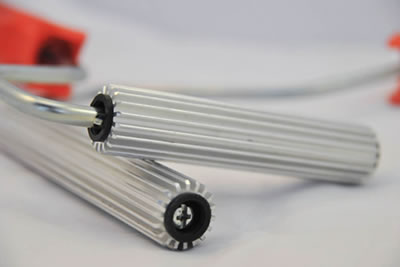 Universal roller, ideal for knitted or unidirectional fibers.

Robust profile for very efficient air removal from laminate flooring.

Perfectly impregnates laminate flooring. …

Suitable for large surfaces.
Hybrid roller (Combination of tractor and ribbed roller)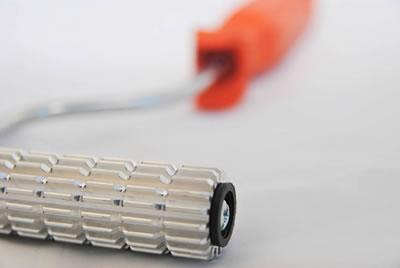 New variation of the classic longitudinal grooved roller

Excellent at low VOC or high filled resins

Reduces the amount of spray, thus providing an even coverage without air bubbles

Flexible fiber movement

Resistant to almost all cleaning agents
Brush roller (designed to remove air)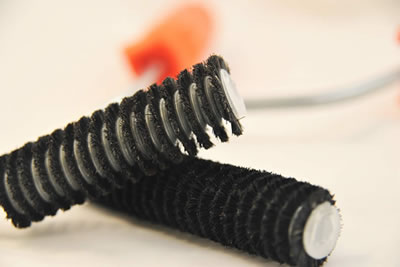 The bristles penetrate the laminate for a smooth finish

Suitable for uneven and curved surfaces

Very effective at eliminating small air bubbles and holes

Particularly suitable for thin laminates, carbon fibers and epoxies

Resistant to almost all cleaning agents
Wedges for removing the product from the mold
Standard White Rigid Wedges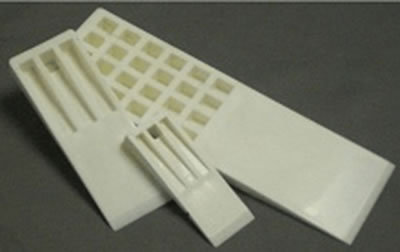 Designed for removing a product from an old mold, the most popular.
Made of high density polyethylene for long service life.
Deluxe Medium Flex Blue Wedges (Синие клинья средней гибкости Делюкс)
Made of blended plastics for longer durability over standard medium flexibility plastics.
Standard Pink Flexible Wedges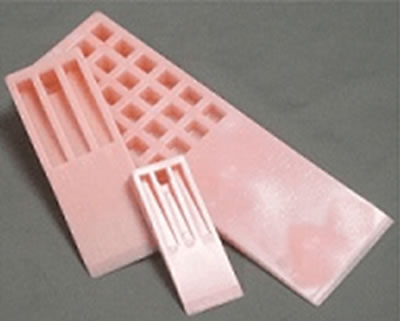 Flexible pink wedges for removing parts from new molds. Ideal for new shapes that are less than 6 months old.
High performance green wedges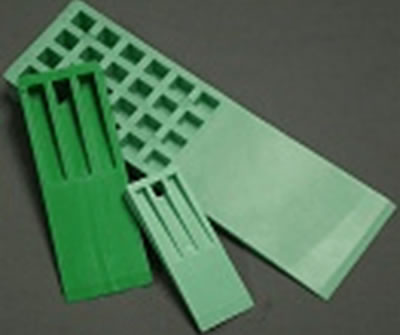 An excellent wedge with a special plastic blend that provides medium flexibility for effective use in a wide range of shapes, for a longer service life than any other wedge.
Deluxe White Hard Wedges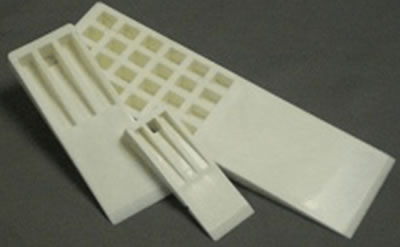 High performance wedges for removing parts from installed molds. High density blended material is slightly softer than standard white, but lasts longer.
Equipment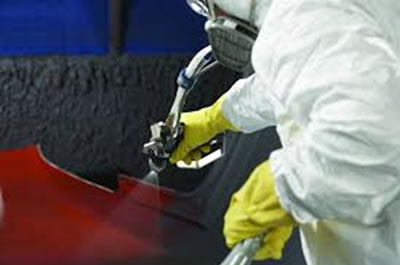 We offer equipment for the manufacture of composite products, application of gelcoat and resin.