SAN ISO / NPG Gelcoats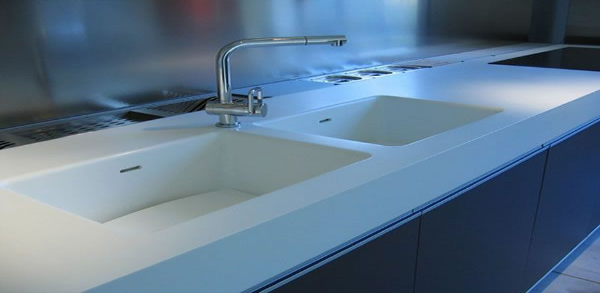 22.02.2019
SAN ISO / NPG gelcoats are a special type of polyester gelcoats for sanitary ware, which is made in compliance with the requirements of DIN EN 14688 "Sanitary equipment. Washbasins. Functional requirements and test methods ".
This group of gelcoats is characterized by increased chemical and abrasion resistance, as well as high resistance to thermal shock.
Washbasins and bathtubs made with this gelcoat provide complete environmental and bacterial safety.
In February 2019, a washbasin made with SAN BIALY 9031 FP gelcoat was tested by the Institute of Ceramics and Building Materials in Warsaw according to the following requirements:
1. resistance to temperature changes;
2. resistance to chemicals and surface staining according to standard EN 14688: 2015-09
3. Resistance to scratches;
4. resistance to abrasion.
Results:
1. After 1000 cycles of temperature change from 15C to 70C, no damage, cracks and surface delamination were found
2. Acetic acid 10%, sodium hydroxide 5%, ethanol 70%, sodium hypochlorite, 5% active chlorine, sodium chloride 50% – the surface is unchanged
3. Within the limits of the EN 14688: 2015-09 standard
4. Within the standard EN 14688: 2015-09
Applying SAN ISO / NPG gelcoat in your production you will be sure about the quality of your sanitary products.
We will be happy to provide any additional information!